Protect Your Business During the Spring Thaw
8/15/2020 (Permalink)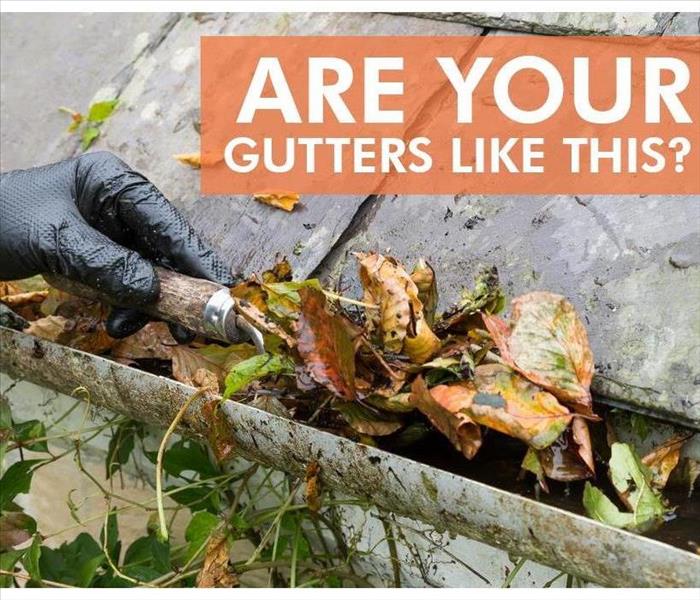 Remember to have your gutters and downspouts clean for spring weather (or spring thaw for cold areas).
The beginning of spring can be a beautiful time of year that ushers in warm, sunny days. However, as temperatures rise, all of the snow that has built up over the winter will begin to thaw and flood the area. If you are a business owner in Houston, TX and experiencing a particularly severe spring thaw, then there are some tips you can use to prevent flooding on your property.
Stay A Step Ahead of the Thaw

As winter nears its end, there are several actions you can take to make sure you are ready for the thaw, including:
Ensuring the drainage system is functional

Shoveling excess snow off the property

Checking gutters to make sure they are not clogged


There are systems in place to prevent flooding, but sometimes they fail when you need them most. To make sure you are ready for the spring, it is recommended that you regularly inspect drains, gutters, and other water diversion systems.

Avoiding Water Damage
The spring thaw can cause several types of damage to your business if the proper steps are not taken beforehand. For example, a frozen pipe can crack during the thaw, but if you gradually warm the pipe, then you can avoid such damage. Other areas that can be harmed during the spring thaw are the roof and foundations, which can sustain water damage if they already have cracks and open spaces. If you can shore up the weak areas of your company's property, then you can avoid the negative impact of a spring flood. Have a Good Start to Spring
Spring is a wonderful season, but it can get off to a bad start if your business is not properly protected from flooding. In the event that you do encounter water damage, then you should seek out the assistance of a water damage and recovery team, who can help you get your business back up and running.