What Is Kingwood/Humble Soot Restoration?
12/7/2018 (Permalink)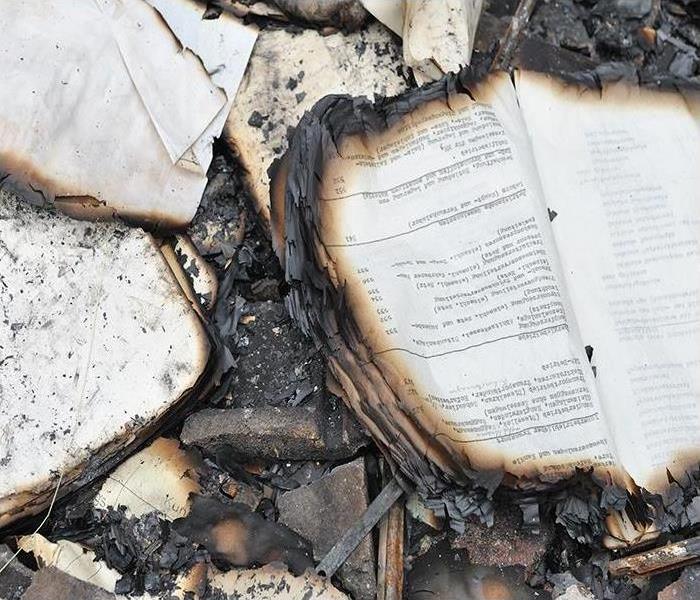 House fires can cause major stress for occupants, and the trauma can be compounded by the need to find restoration services for the home.
What is soot restoration?
House fires can cause major stress for occupants, and the trauma can be compounded by the need to find restoration services for the home. Of all the ways in which fire can damage a home, soot is one of the most complicated to address. Not only does soot present challenges during removal, but it also creates risks of further damage to the property if cleaners try to remove the soot without first determining the specific type of residue present. In most cases, soot is deposited in the form of oily matter that embeds itself into materials that are exposed to smoke. This highlights the importance of having Kingwood/Humble soot removed by professionals who are experienced in the techniques required. Effective soot restoration has many facets, and the value of knowledge and proper equipment cannot be underestimated when choosing professionals to handle the job.
Soot Types Requiring Restoration
The types of soot present in a home must be identified and considered by the cleaners who are working to eliminate it. No matter what type of soot is involved, unique cleaning practices will be necessary, and certain hazards will require consideration. The three types of soot to remember are:
Dry soot residue: This type results from fires that burn quickly at high temperature. The residue resulting from such fires tends to be powdery, dry and resistant to smearing.
Wet soot residue: Soot created by fires that smolder at low heat is of this type. Wet residue is known for its stickiness as well as its tendency to smear and give off a penetrating smell.
Protein residue: You may not immediately notice this residue as it is nearly transparent, but the varnishes and paints throughout your home may become discolored in its presence. Like wet soot residue, protein residue is likely to smell strongly.
Certain techniques are required for effective removal of each of the three types of soot residue. In each case, the experience and knowledge of the cleaner will determine the level of results that homeowners can expect. All forms of soot residue can present challenges that make removal impractical or impossible for homeowners to attempt themselves. Professional soot removal in Kingwood/Humble also makes use of specialized equipment for thorough elimination of the damage.
Hazards of Attempting Soot Restoration Without Experience
For several reasons, you should always avoid trying to restore Kingwood/Humble soot damage without professional experience in this field. The ability of soot residue to soak into the surfaces it reaches can result in extreme difficulty for amateur cleaners. Furthermore, soot residue can cause damage in addition to simply sullying objects in the home. Just hours after a fire occurs, the soot left behind will begin to destroy a variety of materials. For example, plastics, furniture, appliances and marble countertops can become irreversibly stained. This is why you should call soot restoration professionals without delay if your home is damaged by a fire.
Professional soot restoration is an essential service if fire deposits soot on surfaces in your home. While you may be tempted to try removing the soot on your own, this is a bad idea as it can result in indelible damage to virtually everything you own. If you want to learn more about how you can find the most qualified professional to handle soot restoration in your home, consider asking the agent who handles your homeowners' insurance for assistance.
Fire Damage Restoration
We understand that smoke and fire damage is both devastating and disruptive to your family or business. SERVPRO of Kingwood/Humble Professionals respond quickly to repair fire, smoke, and soot damage, including:
Smoke and soot damage cleaning and repair
Cleaning your home's contents and belongings
Eliminating fire and smoke odor and deodorization